If you're looking to make a meal to impress your Valentine, look no further.
10TV's Dom Tiberi is sharing his take on the classic Italian dish, pasta aglio e olio (garlic and oil).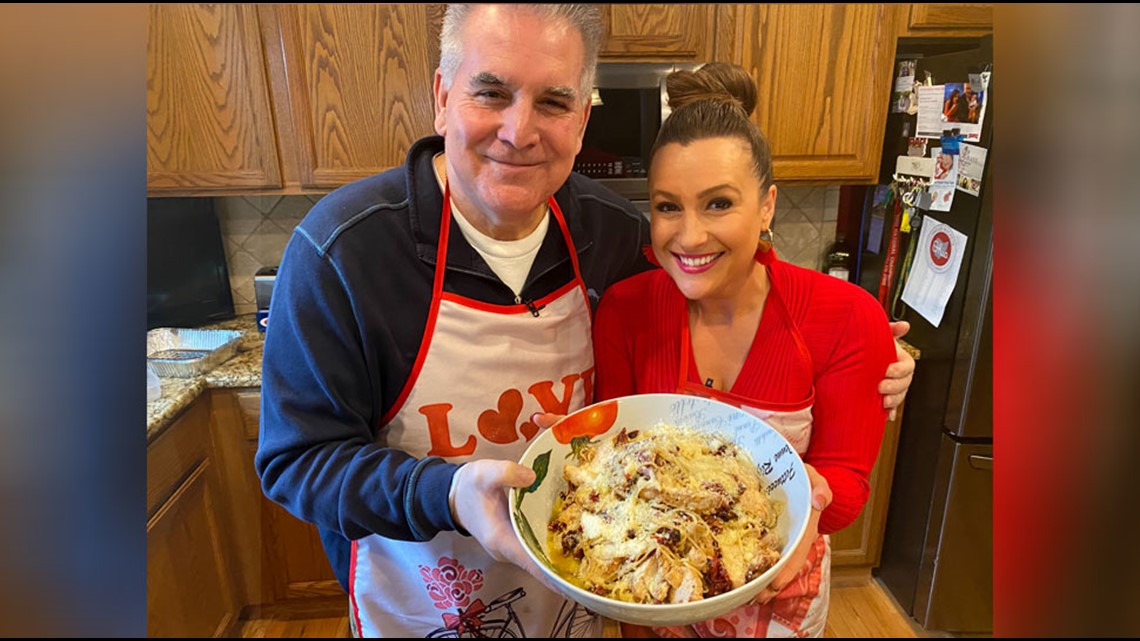 "Dom's Pasta" includes simple ingredients and is simple to make -- yet your sweetheart will think you slaved in the kitchen all day to create this dish.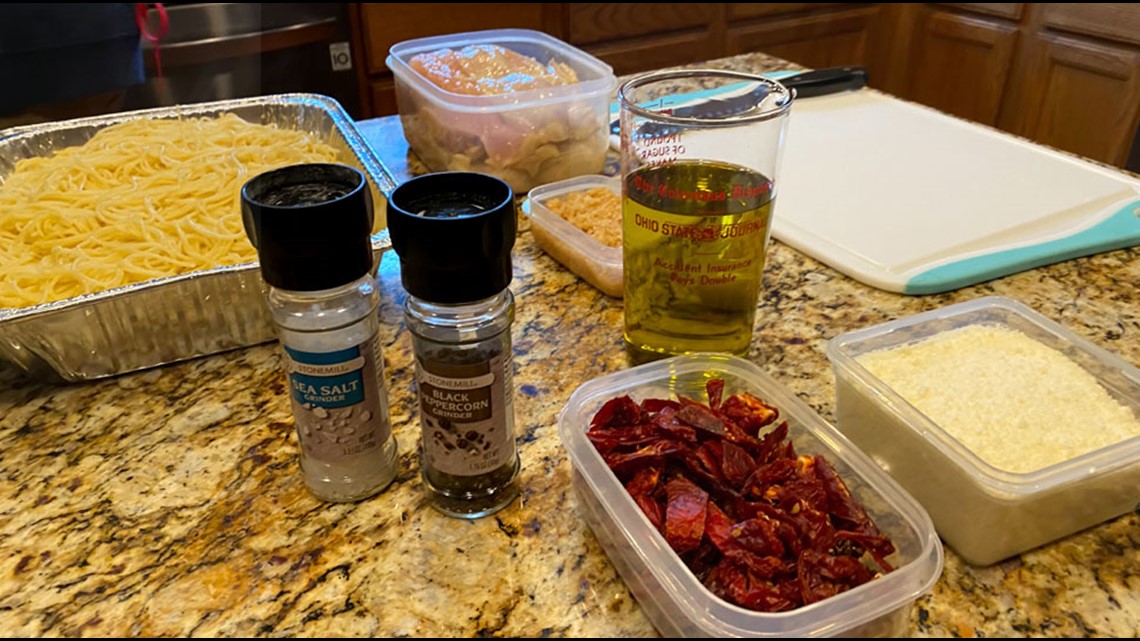 1 1/2 cups extra virgin olive oil
2-3 tablespoons fresh garlic, minced
1 pound spaghetti
2-3 Chicken Breasts (marinated in Italian dressing overnight)
1/3 cup of sundried tomatoes
Freshly grated Parmesan or Parmigiano-Reggiano cheese, to taste
Salt and freshly ground black pepper to taste.
Salt a large pot of water and bring to a boil. Cook pasta to al dente while completing the steps below:
Sear chicken breasts on the stove or grill. Slice into strips and set aside.
Add olive oil to a large sauté pan; heat over medium until shimmering. Add garlic, stirring often, and cook until it begins to turn light golden brown.
Add the seared, sliced chicken breasts; salt and pepper to taste.
When the chicken is cooked through, add sundried tomatoes to the pan. Stir and remove from heat after 1-2 minutes.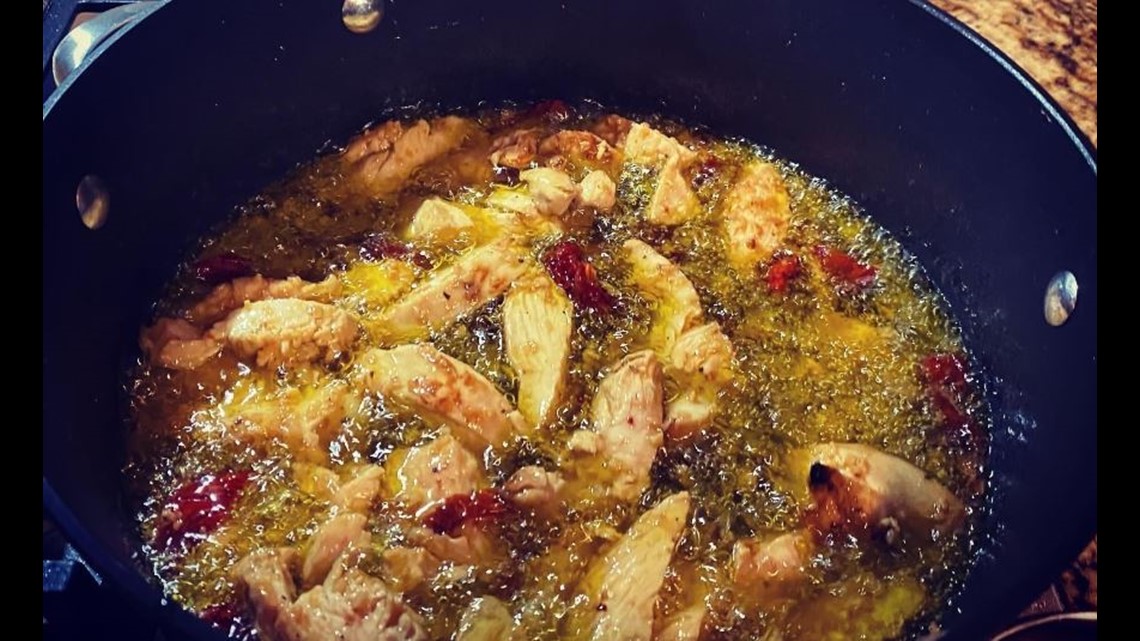 Next, add the drained pasta to the pan. Stir to evenly distribute the chicken and sundried tomatoes.
Finally, add cheese and serve.