COLUMBUS, Ohio — A jazzy musical in the time of the Roaring '20s is set to scorch its way across the Short North Stage as they bring their production of "The Wild Party" to life.
It's a pulse-pounding play filled with flappers, giggle juice, jealousy and violence.
"'The Wild Party' is a steamy prohibition tale that all happens in one night," said Dionysia Williams, the director and choreographer of the production. "It's this really raucous party where all of these really colorful characters from the vaudeville era get together."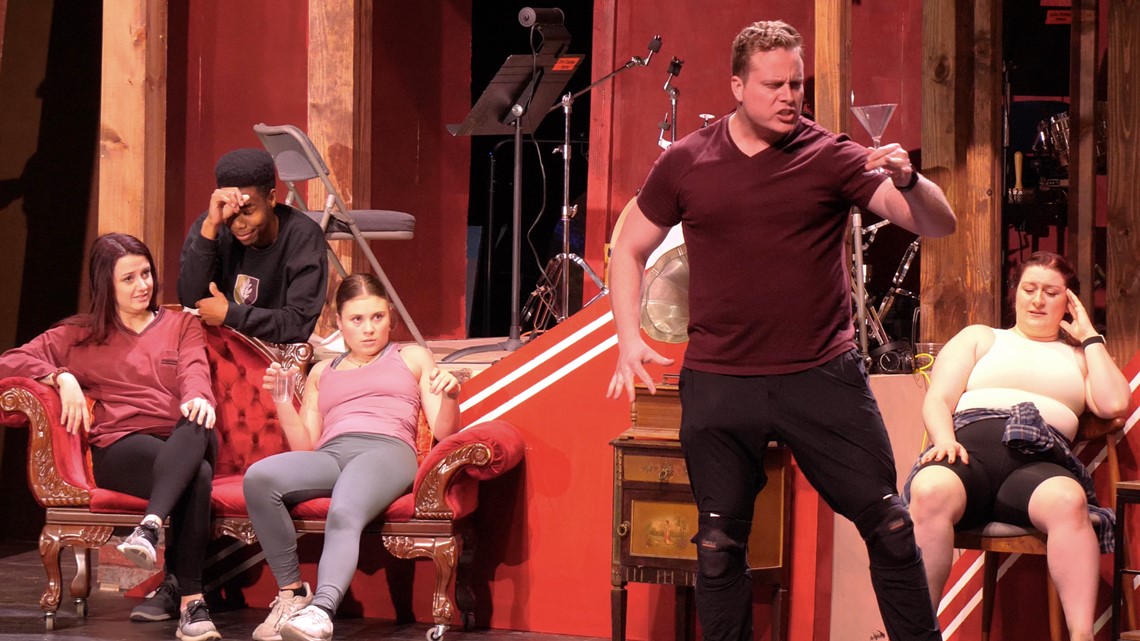 As the evening progresses and the drinks keep flowing, jealousy rages, a gun appears, and the party is interrupted by violence and tragedy.
"It has a lot of great dance numbers, it's really upbeat, lots of great jazzy tunes," explained Williams, "But, it also has a lot of different flavors mixed in which made it really fun to choreograph. It's just a really fun night out at the theater."
One great resource for this particular production was the story's creator.
The musical's book, lyrics and music are by Broadway composer Andrew Lippa who is the musical genius behind hits like "Big Fish" and "The Addams Family." Lippa, who is a current Columbus resident, was able to offer insight and advice to the Short North Stage for their take on his musical.
The Short North Stage has been in the Short North Arts District for 12 years and, alongside CATCO, is one of only two professional equity theater troupes in Columbus.
"We are really proud to be a part of the arts community here in Columbus," said Williams who also serves as the associate artistic director for the Short North Stage. "We are bringing something that no other professional theatre company is doing in town in that these are big-scale musicals that we are bringing to audiences that maybe don't get the opportunity to go to the [Broadway] tours."
The Short North Stage's production of "The Wild Party" runs May 11 through the 28 at the Garden Theater in the Short North Arts District.
For showtimes and ticket information, click here.