NEW YORK CITY, New York — An incoming senior at Pickerington North High School was named a national finalist at the 2023 Jimmy Awards in New York City on June 26.
He was one of just six finalists that received a $3,000 scholarship to use toward their future education. The award for "Best Performance by an Actor" went to Langston Lee from Austin, Texas.
Click here to see the full list of winners and finalists from the 2023 Jimmy Awards.
Back in May, Strong was honored at the CAPA Marquee Awards as "Best Actor in a Leading Role" for his portrayal of Lola in Pickerington North's production of "Kinky Boots." Winning that honor is what got him a ticket to Broadway for the Jimmy Awards.
"The moment they announced my name on stage, it did not feel real," said Strong of the experience at the CAPA Marquee Awards.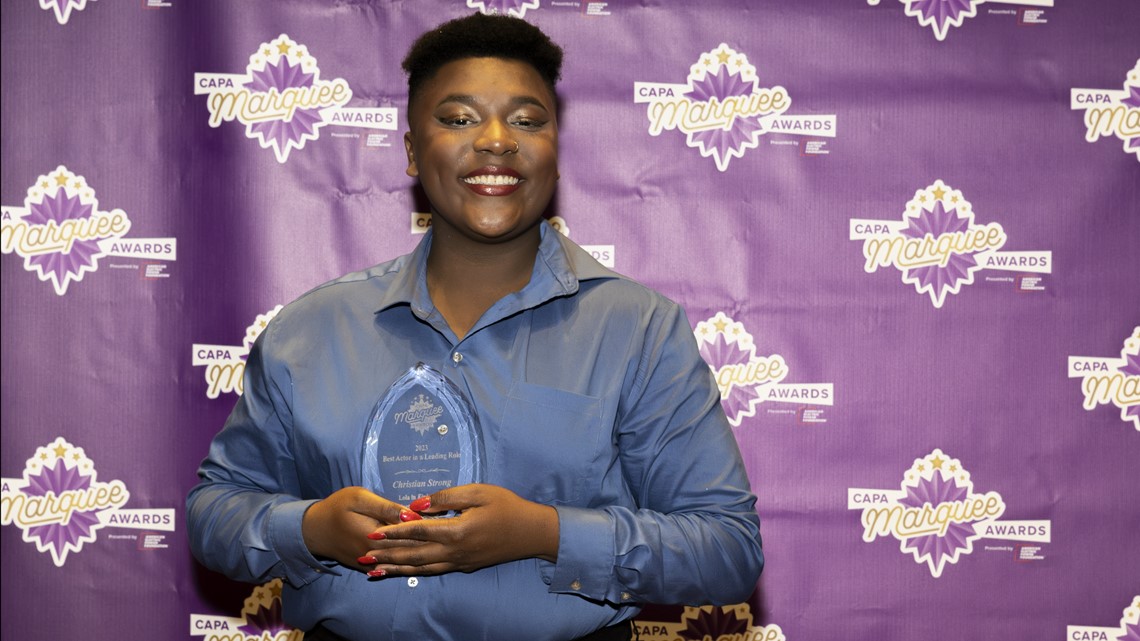 In New York City, Strong was joined by Olentangy graduate Helena Engberg and nearly 100 other high school students from around the country for a week-long program which included intensive professional training led by Broadway theater professionals and industry experts. The program culminated in a talent showcase performed live in front of an audience on the Minskoff Theatre stage on Broadway.
"This is our first CAPA Marquee Award winner to be named a finalist at the Jimmy Awards, and we are beyond thrilled that the talent in central Ohio is receiving national recognition," said CAPA Director of Education Amy Handra.
The Jimmy Awards are known to be a big stepping stone for those within the musical theatre industry, and Handra even calls it the "NFL draft for musical theatre."
"I think that comparison is an accurate one because the recognition students receive from their participation in the Jimmy Awards can lead to many professional opportunities. Past Jimmy Award nominees, finalists, and winners are currently and regularly working on Broadway, in Broadway tours, and in film and television," she said.
Strong cited the amount of work that went into his award-winning turn as Lola in "Kinky Boots" and praised his mother for all of her support.
"For me, theater is family at this point," said Strong. "When I step into the black box theater at my school, like, I'm so comfortable; I can be myself, like, I don't have to worry."