COLUMBUS, Ohio — It's that time of the year again. Leaves will soon be falling, the days are growing cooler and many Ohioans are on the search for fun-filled autumn events.
If you're looking for a fun activity for the whole family this season, look no further! Central Ohio is home to many family-owned farms that offer pumpkin and apple-picking as well as some other activities like corn mazes.
Find your porch-perfect pumpkin, delicious apples and giant corn mazes at one of the central Ohio farms listed below.
Circle S Farms is located west of Grove City and welcomes thousands of people each year to their "Fall Fun Days," an event during the month of October. From Oct. 1 to 31, visitors can stop by to enjoy pumpkin-picking, hayrides, the fun barn, mazes, donuts and more.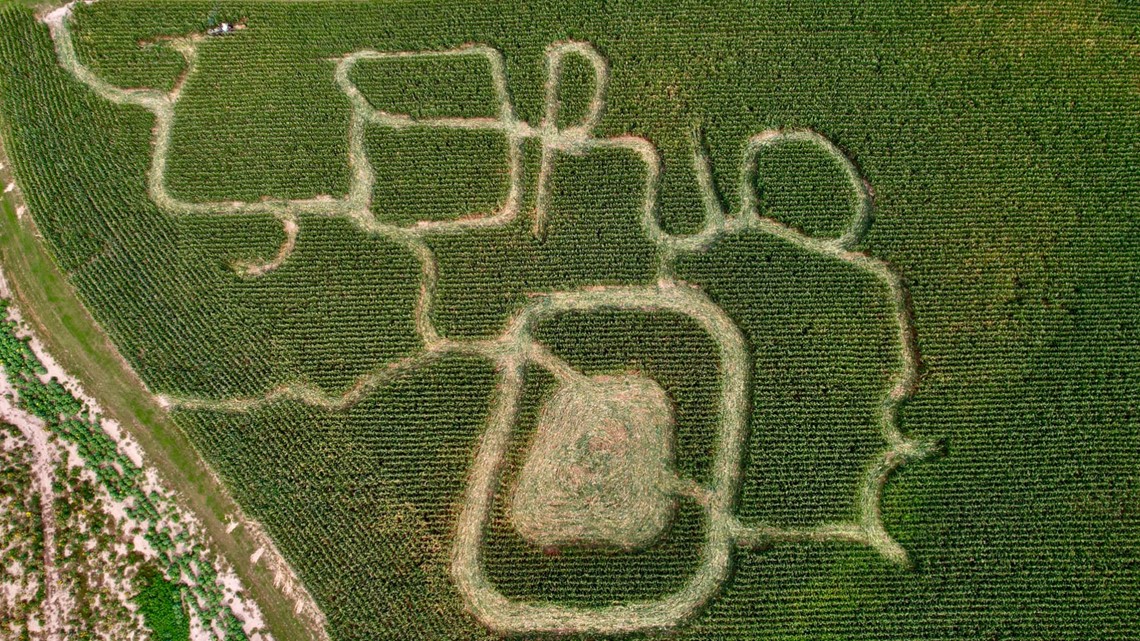 If you're looking for a hayride, freshly popped kettle corn, pumpkins, candy, apples and more, Freeman's Farm may be just the place for you. In addition to the normal day-to-day pumpkin picking, the farm offers animal petting, concessions, roasting food over the campfire and fall sand art over the weekends. Admission to Freeman's Farm is free.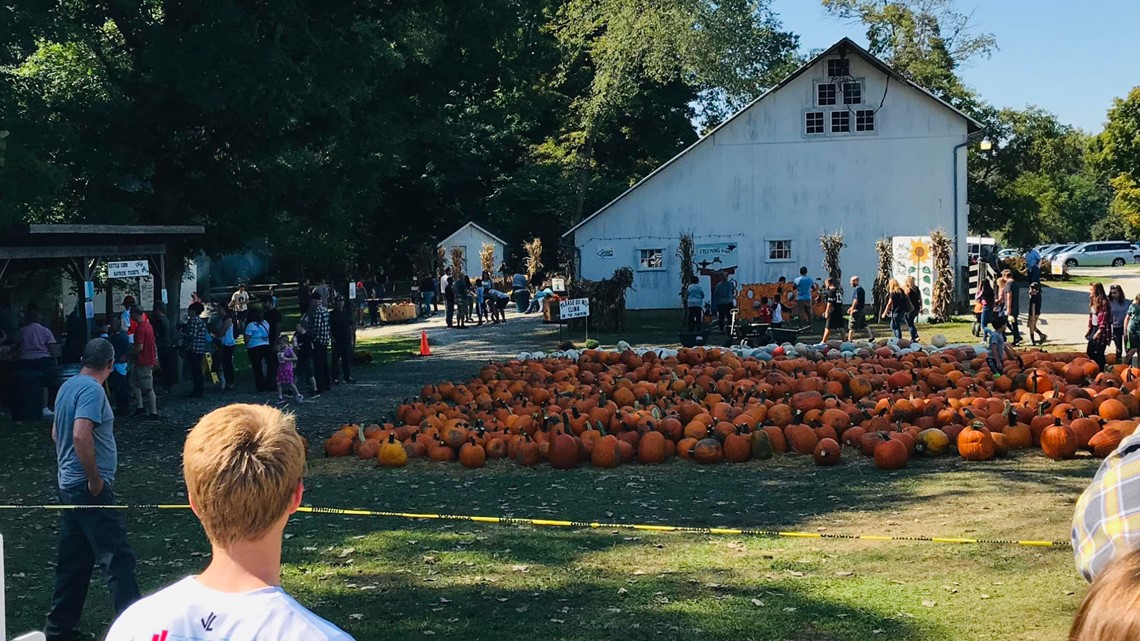 There are plenty of activities for kids at Leeds Farm. The farm offers activities like ziplining, slides, trike track, pumpkin plunge and more. You can find a map of their farm here with their complete list of stops. On Sept. 27, the farm will host Leeds Farm Witches Night Out to support Pink Ribbon girls. Ladies ages 21 and older can order tickets through the site.
Lehner's Farm opens to the public on Sept. 23. Visitors can try their hand at pumpkin bowling, jump on giant pillows that resemble a trampoline, go through a corn maze, visit farm animals and more.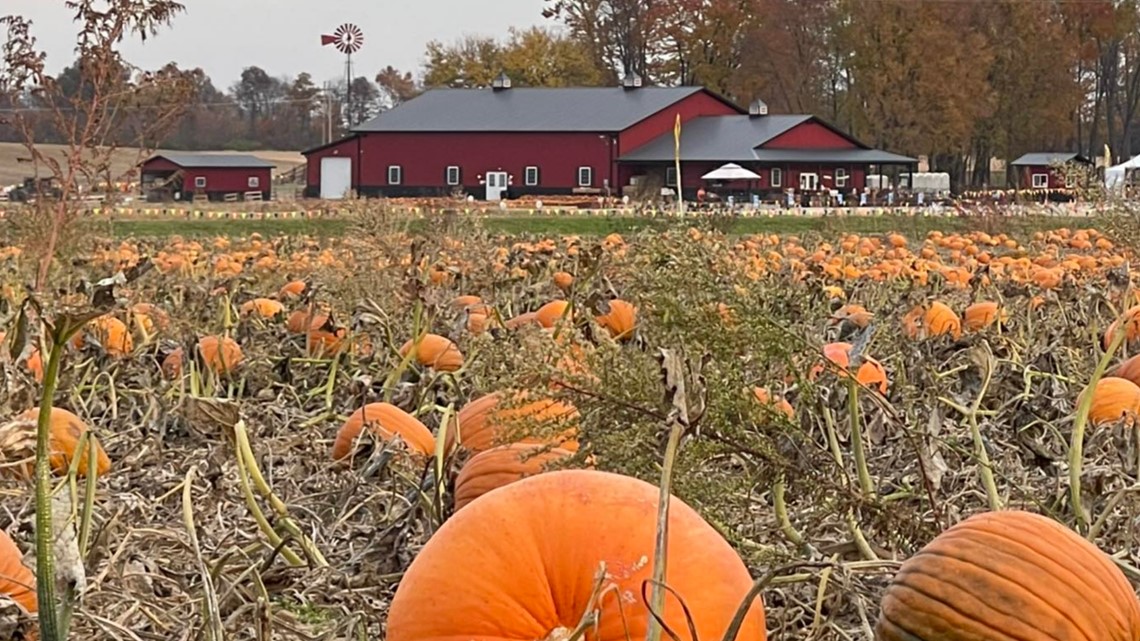 This Mt. Sterling farm offers a farm market until Nov. 4 for those interested in picking up a few treats on their pumpkin-picking expedition. Pumpkin picking begins on the last weekend of September and on Saturdays and Sundays in October. You can find more activities offered at Lohstroh Family Farms on their website.
Lynd Fruit Farm's corn maze, dubbed "The Lyndiana Jones Corn Maze," is open to the public through Oct. 29. Visitors must purchase a wristband online or on-site before entry. In addition to their pumpkin and apple picking, the site also offers a market for those looking for fruits, vegetables and canned goods.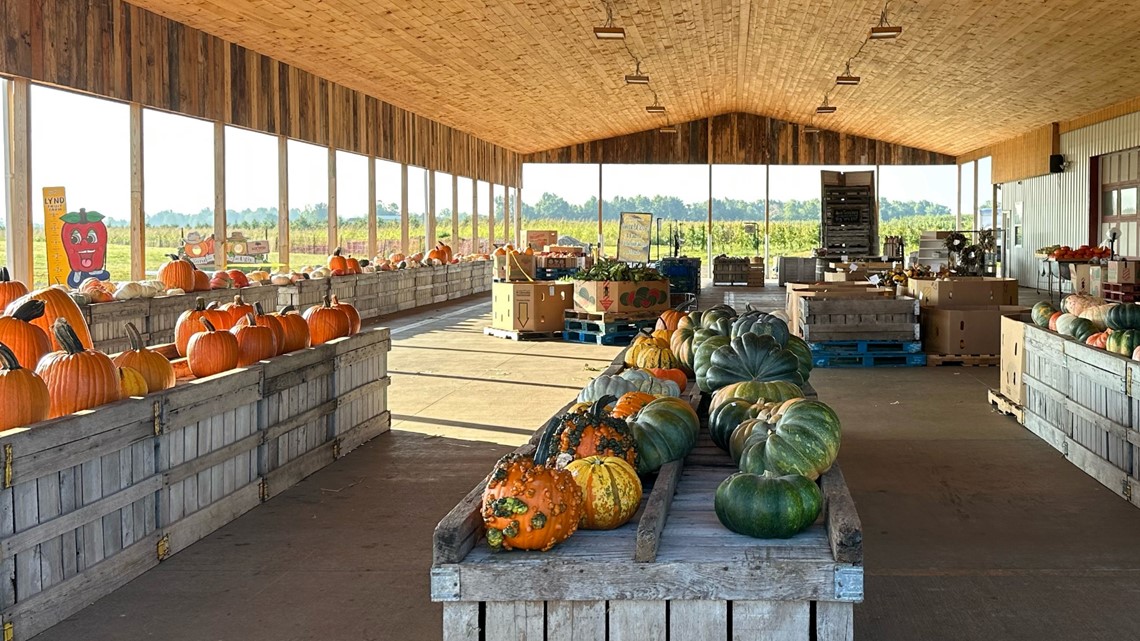 Fans of Reba McEntire may want to stop by The MAiZE at Little Darby Creek this year. Their corn maze is dedicated to the country music singer in celebration of her upcoming book release. The farm opens for the season on Sept. 24.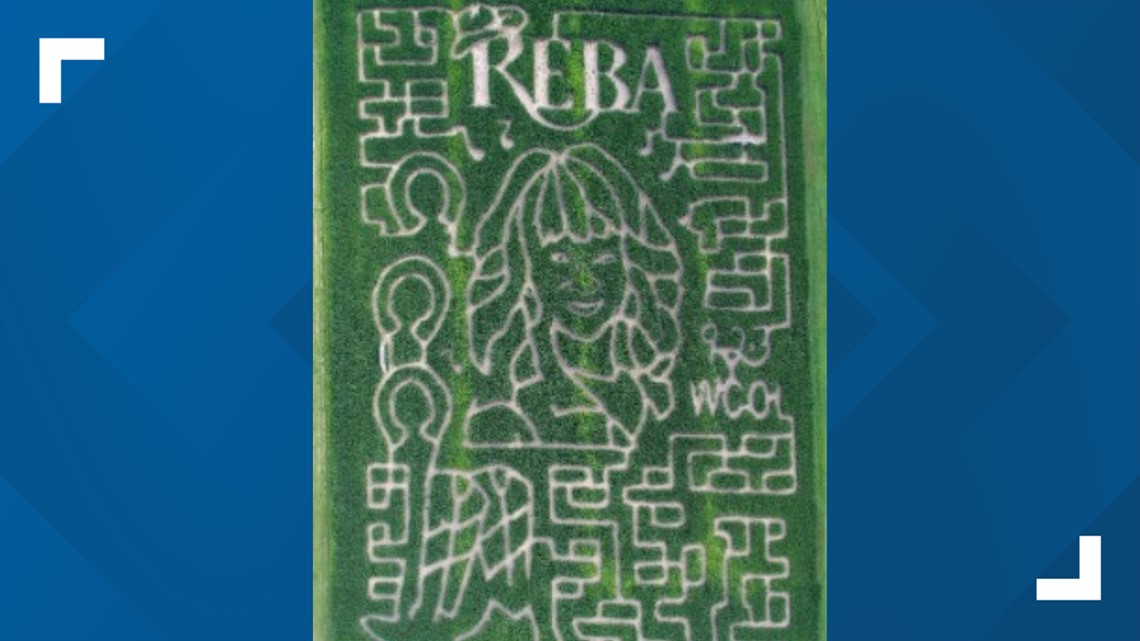 On Saturdays and Sundays in October, guests can pick their own pumpkin at Millers Country Farms if they wish. There are also pre-picked pumpkins. In September the farm offers apples, winter squash, Indian corn and fresh apple cider.
Pigeon Roost Farm officially opened for the season on Sept. 16. Visitors can stop by for pumpkins and activities until Oct. 29. Kids can enjoy some of the farm's games like giant gerbil wheels, skee-ball, spooky hoops, corn wagon, saucer swings and more.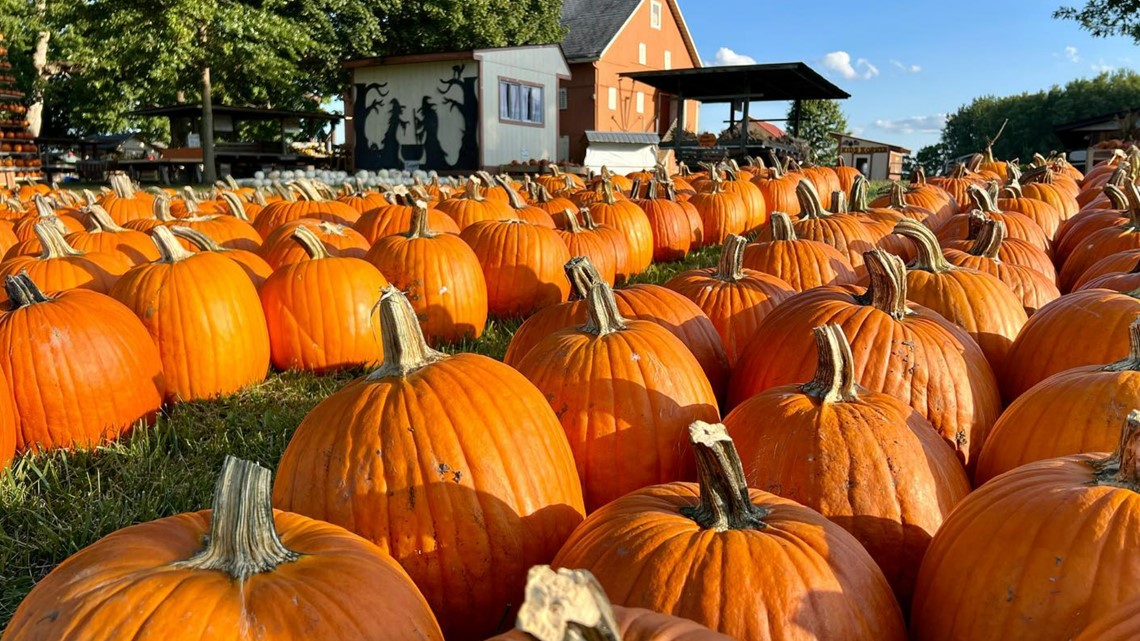 Van Buren Acres is now open to the public Wednesday through Sunday until Oct. 31. There are plenty of activities for visitors, including pumpkin picking, exploring the corn maze and sunflower trails, taking a ride on the cow train or enjoying some delicious pumpkin-flavored treats.