DUBLIN, Ohio — The annual Dublin Irish Festival kicks off on Friday. The three-day event in Dublin, Ohio, will bring in entertainers, food and visitors from all over the world.
The event will be held at Coffman Park, located at 5200 Emerald Pkwy. from Aug. 4 to Aug. 6.
Note: Kids 10 and under are free and do not require a ticket.
One-Day Admission - $25.00
Group Tickets (30 or more tickets) - $15.00
Pot O'Gold Playland Ticket - $20.00
Friday, Aug. 4 — 4:00 p.m. - midnight
Saturday, Aug. 5 — 11:00 a.m. - midnight
Sunday, Aug. 6 — 11:00 a.m. - 8:00 p.m.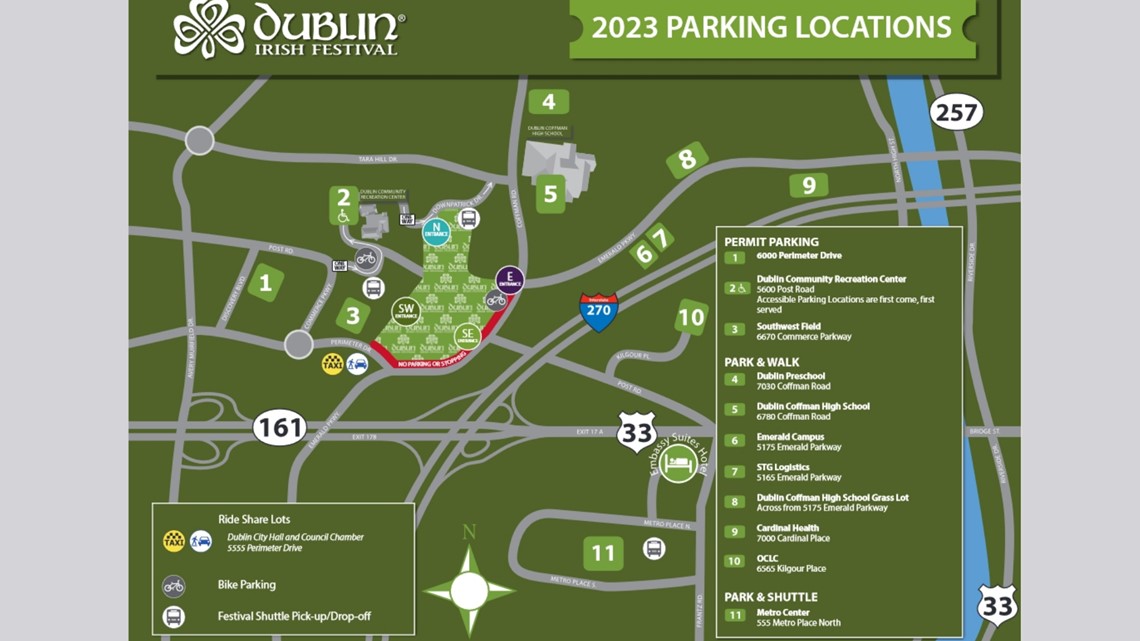 Free parking will be available at the following locations:
Dublin Preschool
7030 Coffman Road
Dublin Coffman High School
6780 Coffman Road
Emerald Campus
5175 Emerald Parkway
STG Logistics
7030 Coffman Road
Dublin Preschool
7030 Coffman Road
Dublin Preschool
7030 Coffman Road
Dublin Preschool
7030 Coffman Road
A free park and shuttle will be available as well. It will run from Metro Place on 555 Metro Place North to the festival. Shuttles will begin each day one hour before the Festival opens, and will continue until one hour after the Festival closes.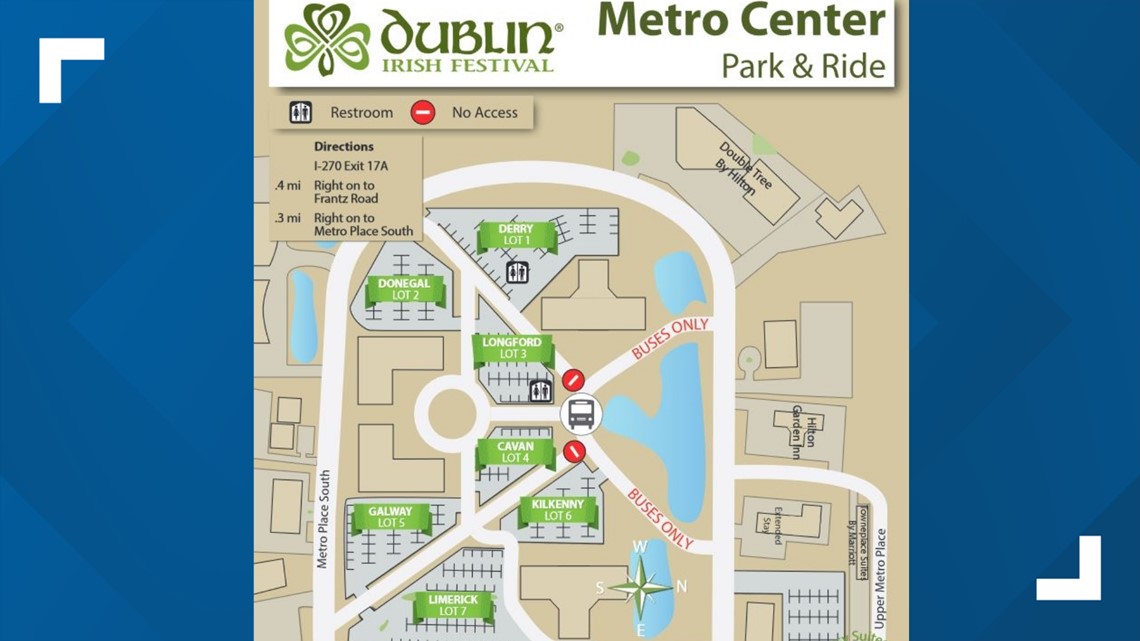 Dozens of Irish dancing groups will take the Ceili Dance Stage over the course of the three-day festival. In addition to dancing, the festival also brings in dozens of singers and instrumentalists. There will also be tents dedicated to cooking demonstrations and spoken word.
Some of the performers expected to take the stage include the Red Hot Chilli Pipers, Gaelic Storm, Dervish, Old Blind Dogs, String Sisters, Socks in the Frying Pan, Tempest and Young Dubliners. For a full list, visit the Dublin Irish Festival's website.
This year's festival will bring in nearly 100 vendors who specialize in jewelry, cookies, instruments, kilts, pottery, glass and more. And if you're hungry, no worries! There are dozens of food trucks and tents expected at the event.