COLUMBUS, Ohio — The four band members from the Nickelodeon show "Big Time Rush" are touring once again and will be making a stop in Columbus this summer.
"Big Time Rush," a show about a boy band, gained a lot of popularity following its 2009 launch and the four band members toured globally from 2011 to 2014 - around the time the show ended. Now the boys are back again after going viral on Netflix and will be making a stop at the Schottenstein Center on July 15.
Big Time Rush's tour is named after their new single, "Can't Get Enough," and will begin June 22.
"The story behind the song isn't very complicated," the band said of the new single. "To put it simply, we can't get enough. Can't get enough of making new music and can't get enough of performing for everyone. We are influenced by many different artists, styles, and decades and 'Can't Get Enough' is a nod to the disco era."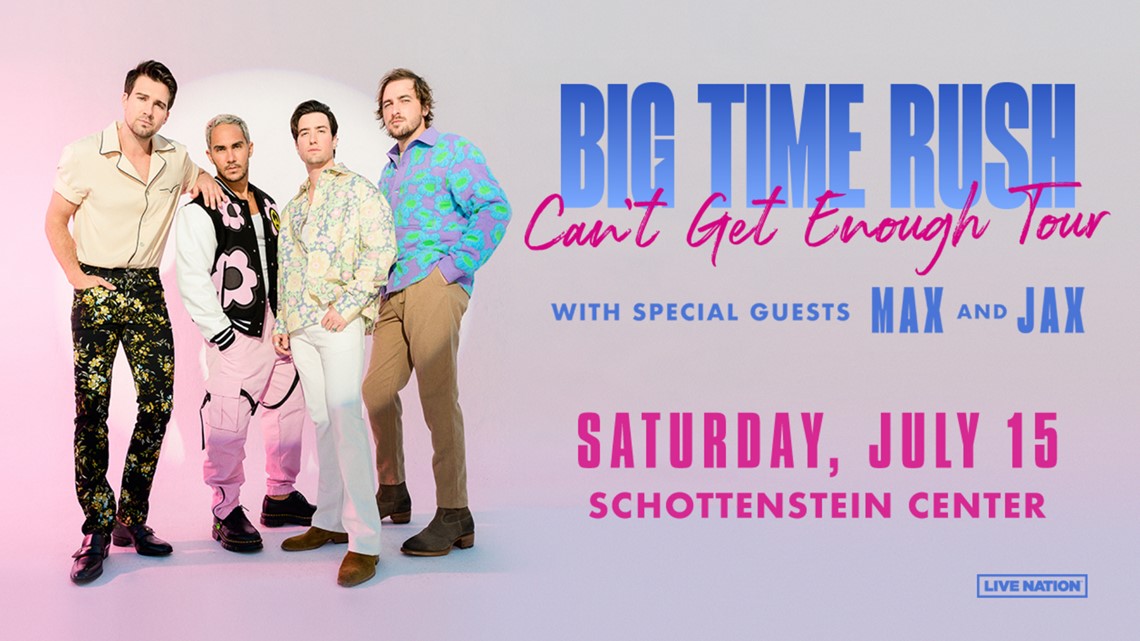 Band members Kendall Schmidt, Logan Henderson, James Maslow and Carlos PenaVega will be joined by openers Jax and Max. Max is a multi-platinum pop star and Jax is a singer-songwriter and TikTok star.
Tickets go on sale Feb. 10 at 10 a.m. and can be purchased here.
"We are so excited for everyone to hear the song and everything else we've been working on. The Can't Get Enough Tour is going to be a wild ride. Since our first shows back in 2021, we decided this isn't a reunion. This is a comeback."